---
Similar to solution to Mercedes Sprinter Sarco provides Turn Key solution for new VW Crafter. In addition to Mercedes solution VW solution provides more flexibilities. Front and rear units are available separately. Front part consist of three major parts leaving customer make their own middle part solution/ Design. Also it's possible to use other (third party) LED light provider inside casings.  We have total solution for middle high roof and rear solution for low roof. Installation is easy and quick. You just open the package and clue it on top. Sarco solution is included with one time Education/Consultancy on site with first time installation.
Front Solution
Spoiler points out of from front roof edge and does not increase height of the vehicle. Front solution provides multiple light options. You can choose light power as needed in three levels. Also multicolor solution, indicator and alley light are available inside light unit.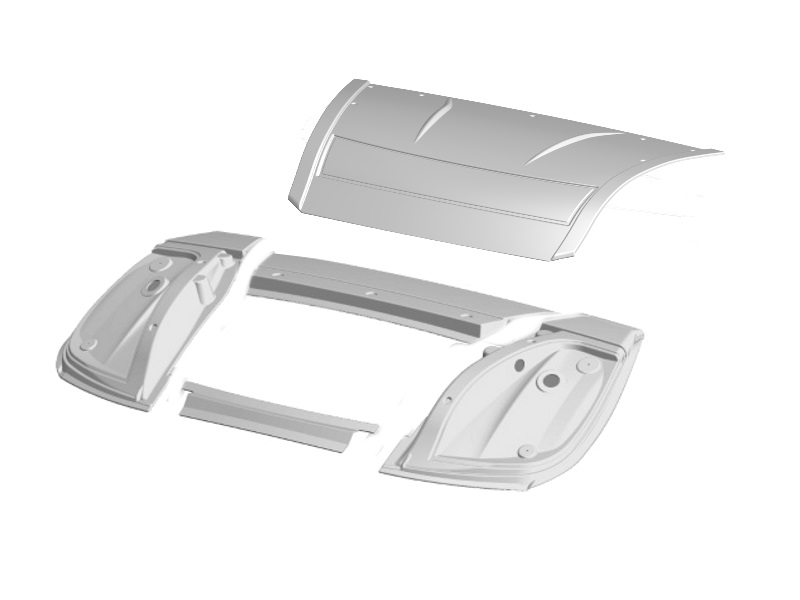 Crafter front spoiler
Front spoiler consist of three main parts, left and right body parts and middle hatch with its body columns. Spoiler is available with or without middle hatch.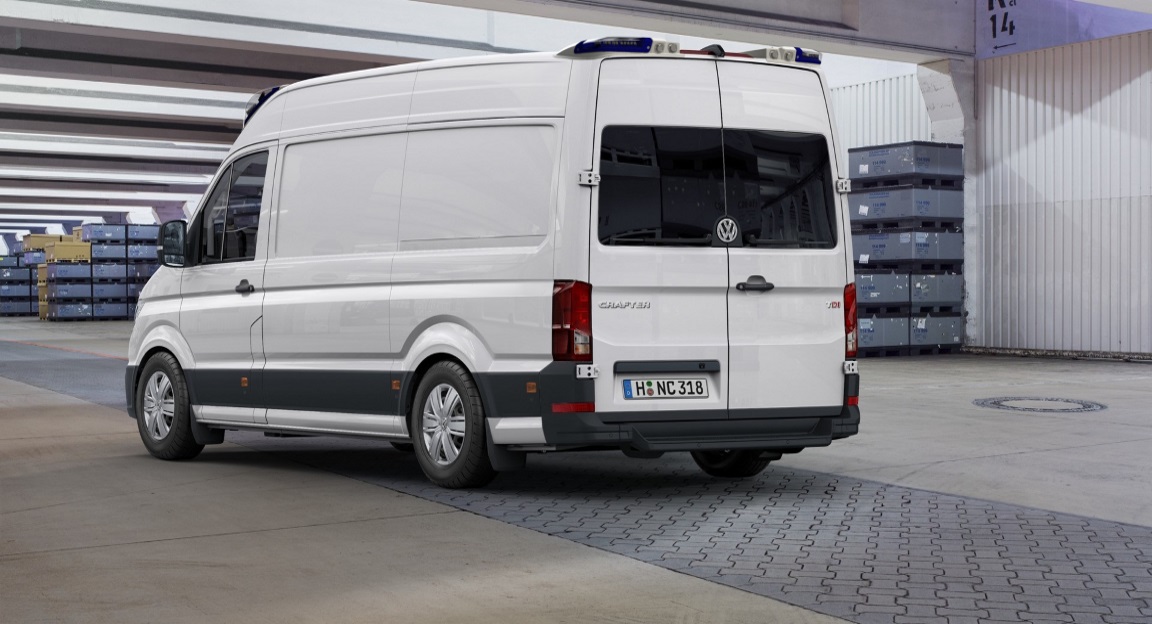 Rear Solution
Rear spoiler consist of two parts leaving the middle part free for factory brake light and camera. Rear solution provides in addition to Blue lights, Indicator, park, brake and possibility other color (amber/red) simultaneuously.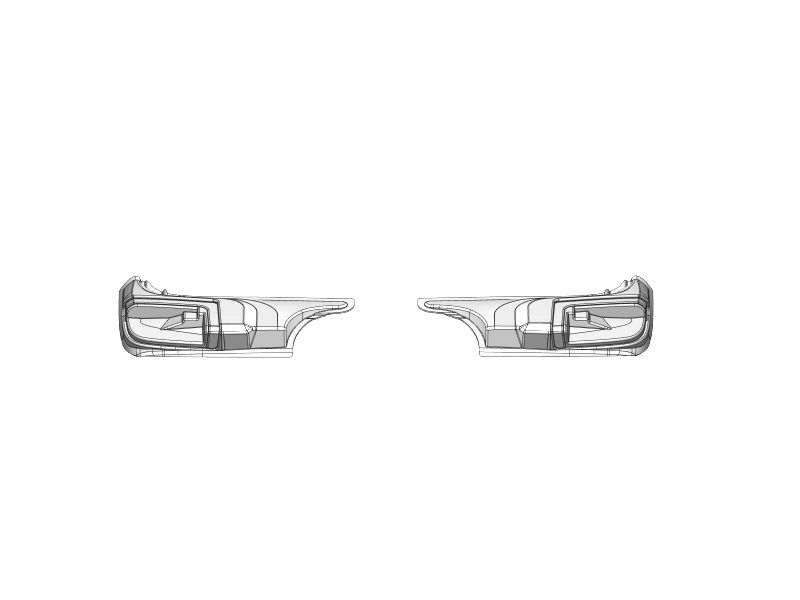 Rear spoiler
Rear spoiler consist of two separate parts. These parts are available for both middle high L3H2 and low roof L3H3 models.