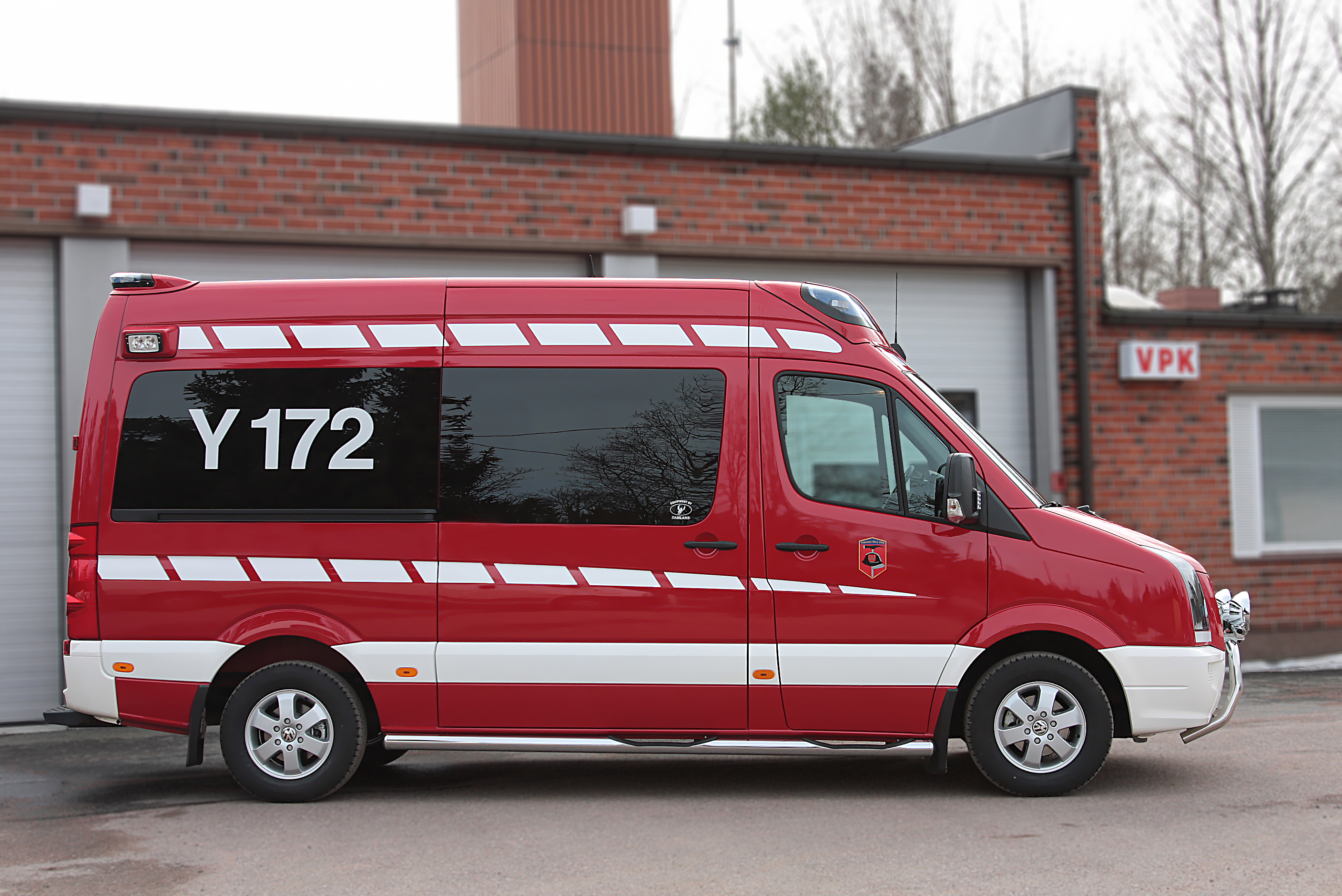 Aerodynamics & Endurance
The integrated roof structure is not only attractive, but also ensures the vehicle's aerodynamic shape. It is thus less susceptible to wind, reducing fuel consumption and wind noise inside the vehicle.
To make sure of product durability we use the best materials available. For the spoilers we use ABS plastic and flexible polycarbonate for the lenses to avoid cracks.
LED lighting technology has an extremely long service life and it is very reliable, thus prolonging maintenance intervals. We give a two-year guarantee on our products.
Fast to install and saves money
Integrated light solution consists of two spoilers front and rear, light units and LED based light components. Our solution is fully designed and manufactured in Finland at our factory facility. Design is based on our long experience of vehicle light production. As aerodynamics and durability are important issues in product development, installation of the product is playing major role. Installation of our solution is faster that conventional light installation. Delivered in a turnkey package you simply glue to the roof and the vehicle is ready to roll in no time.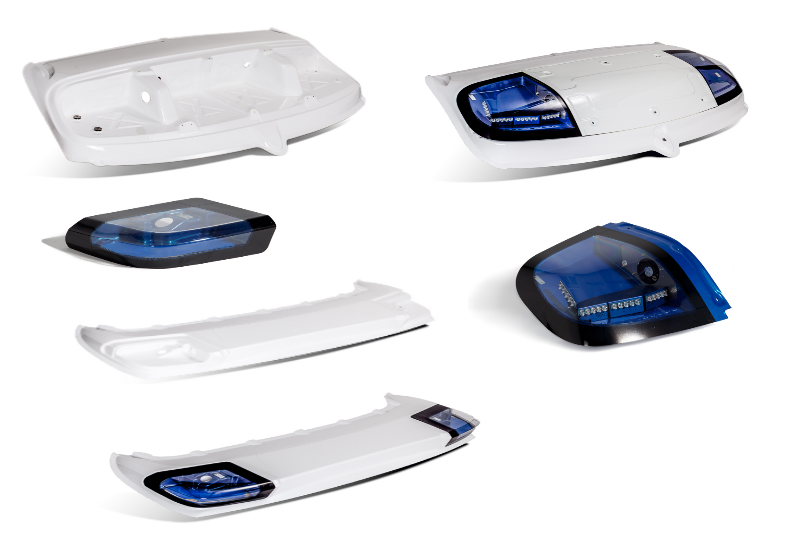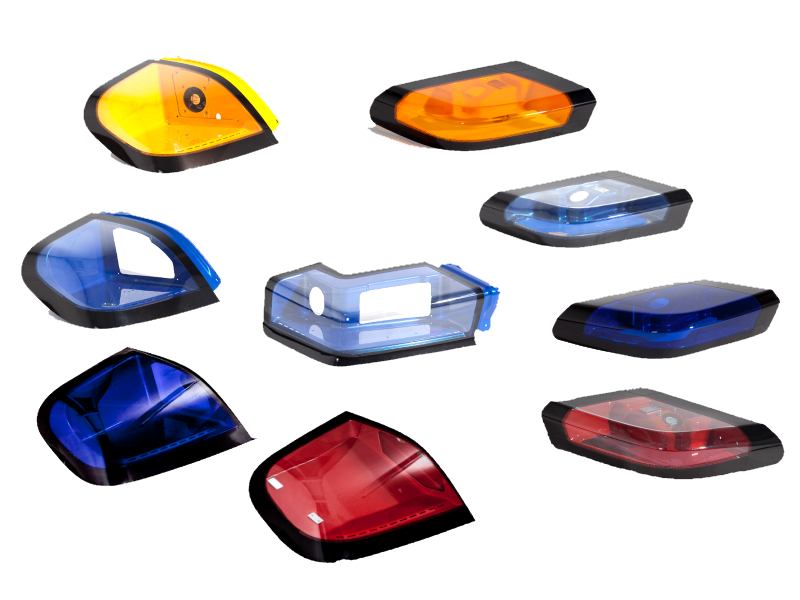 Individual Light Components
Sarco also provides light units without dedicated vehicle construction. We provide light units with or without LED components inside. We also provide consultation on how a customer should use our light components to get to the best performance. In the case of the turnkey solution Sarco provides everything starting from shaping the roof, all the way to an electrical wiring diagram.
Visibility, Maintenance & Humidity
Visibility is important. Special attention has been taken into account in Sarco's Integrated Light System design to have ultimate visibility in traffic in all weather conditions. All our lights have R65 Class two approvals.
Our light solution has been designed to be able to maintain quickly and easily. We can promise that in our integrated light system, the change time for a broken light will be less than 15 minutes per light. The special design allows you to do the maintenance from the outside of the vehicle easily and quickly.
In traditional Light Bars, condensation is an everlasting problem. Sarco's Integrated Light System has been designed to prevent humidity problems inside the light. The advanced circulating air design and special changeable air filters eliminate the humidity effectively.
Benefits of the System
Our edge mounting kit also increases output on an assembly line not only because of easy installation but painting can already be done before installation.
Aerodynamic design lowers fuel consumption compared to the conventional Light Bar assembly.
Painting can already be done before installation of the ready 'product'.
Maintenance time will decrease, less than 15 minutes to change one light.
There will be no problems with sealing and humidity.
Sarco's integrated solution does not increase vehicle height.
Reduction of maintenance intervals.
Flexible Solution
Integrated Lights can be fitted onto any type of vehicle. Generally, these types of lights have only been used in vans and large vehicles. However, our system can be integrated into all types of vehicles. In addition to van type vehicles it is also available for Police and maintenance vehicles or if tailor made products are needed.
A good example is our long lasting project with the city of Hong Kong. More than 600 vehicles are running with a tailor made lights design and produced by Sarco in Finland